It has to be written in all caps, doesn't it? Because that's what it does to us — finds us in our lowercase, sunken state and helps us to take command our lives, bold and confident.
I recently had to go several months without enjoying the comforting touch of a warm coffee mug in the cool morning. With a stomach so inflamed and reflux so ready to emerge,  I had to put the coffee bean grinder to rest. But this morning (on International Coffee Day, she says very poetically), I am cherishing a rich, velvety cup. (If you're interested in how I overcame digestive inflammation and reflux alternatively, read the piece published next week in which I explore that adventure.)
So, on this morning, we celebrate; we celebrate life-filled mornings, the aroma of coffee filtering through the house, and the promise of another day. And coffee isn't the only guest I invited to this party. Here are 6 unique, unexpected coffee-inspired products that broaden coffee's place in our lives (who knew it could be any more influential, right?):
Presse Coffee Brewer – $28.95
This thermos-style coffee maker evidently provides mobility, efficiency, and fresh, hot coffee – everything we want in a morning.
The brewer uses a 'manual immersion brewing method' that creates a bold cup of coffee in about 3 glorious minutes. Basically, you put your carefully-chosen coffee grounds in the thermos, pour water over them, and press a filtering, layered insert into the cup. In minutes, you're drinking the coffee you created with your own hands. How majestically simple.
There is a curse that accompanies being a devoted lover of coffee; when put in a situation in which coffee is inaccessible, a werewolf-like transformation occurs. As is usual in our human condition, coffee love is often paired with coffee dependence. This thermos keeps the beast inside on during commutes, while hiking mountains, and on camping trips.
Grinds Coffee Pouches – $11.99
Now this is interesting. Grinds – a company with its heritage on Shark Tank, where somebody recognizes a great idea when they see it – has created small, delightful packets of flavored coffee grinds, much like chewing tobacco packets, but without the cancer and with the caffeine! Hurray!
Part of adoring coffee is adoring coffee products, and this one deserves to come home with us. The new, innovative thought behind the product is luring, and every coffee drinker appreciates a different way to weave coffee into their day.
If you're a caffeine-loving smokeless tobacco user, this idea was specially designed for you! If using a coffee grind packet satisfies your craving for even an hour a day, that's another win! Coffee and health and cravings satisfied – what more would we want?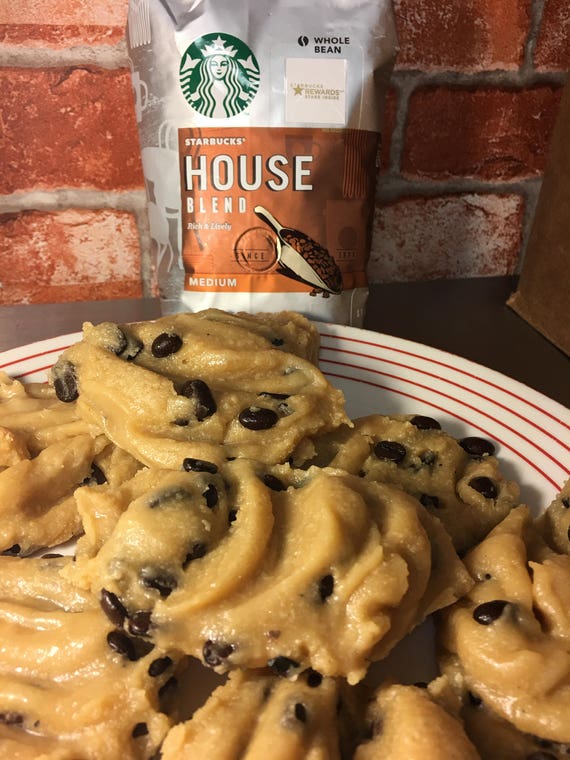 It's a great age when you can buy fresh cookies on the internet. And the era is even greater when those cookies come with coffee beans baked inside to create potentially one of the best treats thinkable.
Not every coffee lover enjoys eating coffee beans (perhaps only the fiercest fans, one could argue!), but cookie dough and coffee beans are a pair happily cherished by enthusiasts. Most coffee shops are consistently stocked with chocolate-covered coffee beans because they understand that their customers just can't get enough of sweetly-coated coffee beans.
Coffee beans baked into a cookie is something even loftier. How creative and delicious that thought! All of the best things wrapped into a unique dessert. Enjoy these cookies with only your favorite coffee-loving person. And – dare I suggest it – have these cookies with a hot cup of java.
Coffee bean plant — $9.95

This is about as serious as coffee dedication gets. To help your favorite caffeine-crazed companion become a more avid coffee lover, to help them reach greater heights in coffee enthusiasm, here is the gift that transcends our artificial world to deliver the most natural coffee imaginable.
Growing your own coffee beans (which you would later peel, roast, peel again, grind, and make into incredibly fresh and aromatic coffee), enables you to be involved in every step of the coffee-creating process. How fulfilling! With full control over a rewarding project, how could your coffee-adoring gift recipient do anything but love you for providing them with this opportunity to create coffee?
The leap from coffee drinker to coffee creator is something uniquely enjoyable – to become part of what you love. Enjoy the coffee grown by your own hands!
Wine crate coffee table – $195.00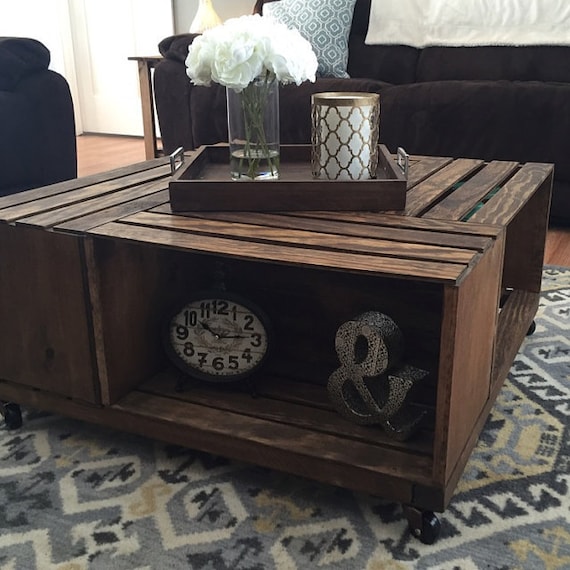 What better to go with a ridiculous amount of daily coffee than a simple, modern coffee table? Of course, we like our coffee to taste good and look good – ambiance matters much to us as humans, and this coffee table sets a calm mood perfect for a slow morning with one's favorite coffee.
Because any coffee lover would cherish this (admittedly pricey) gift, coasters are a must, lest they ruin their new favorite furniture piece! Never let your coffee drinker wreck the things they love by ensuring coffee mug rings don't touch the new coffee table. And that's what we all need, right? Someone to keep us from wrecking ourselves and the things we cherish?
Heck, while you're at it, just buy one of everything on the list.
Sugar Doilies – Prices Range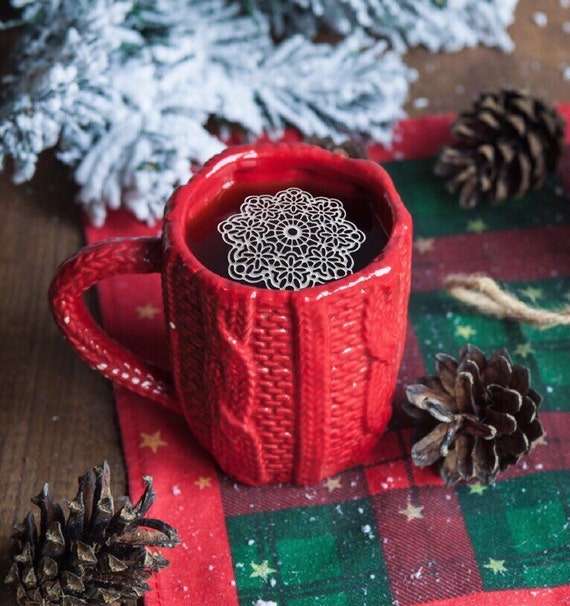 So…did doilies just become cool again? With Etsy, anything is possible.
As children (I say "as children" because it seems more appropriate, but really, it's a fascination that carries through adulthood), we were enraptured by the little cubes of sugar our parents and grandparents dropped into their mugs. We didn't much care for that bitter drink every big person adored, but if you got to have those delightful cubes, maybe it was worth it.
Our love for sculpted sugar is honored by these edible doilies. Coffee – the nectar of the gods – is perfect as it is. However, placing beautifully 'woven' sugar on the top of your cup, watching the sweet design become part of your drink, somehow makes it even greater. How regal you look with that lacey coffee!